Day 13 of Walk all over Cancer – Little Switzerland, Hawkhurst. Todays steps: 11,230 . Monthly total: 181,495.
Todays walk to the area known as Little Switzerland in Hawkhurst, Kent as part of our fundraising for Walk all Over Cancer raising money for Cancer Research. Feel free to use this guide, but a donation to the cause would be gratefully received.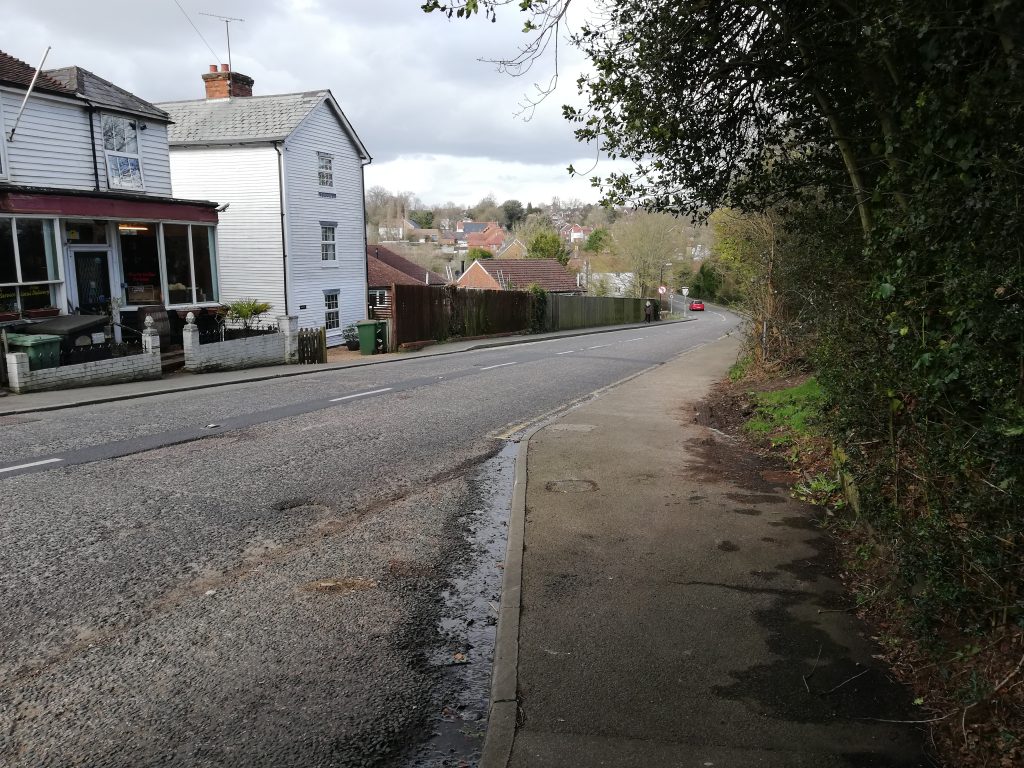 The walk starts on the public footpath oppose the wine shop on Highgate Hill, Hawkhurst.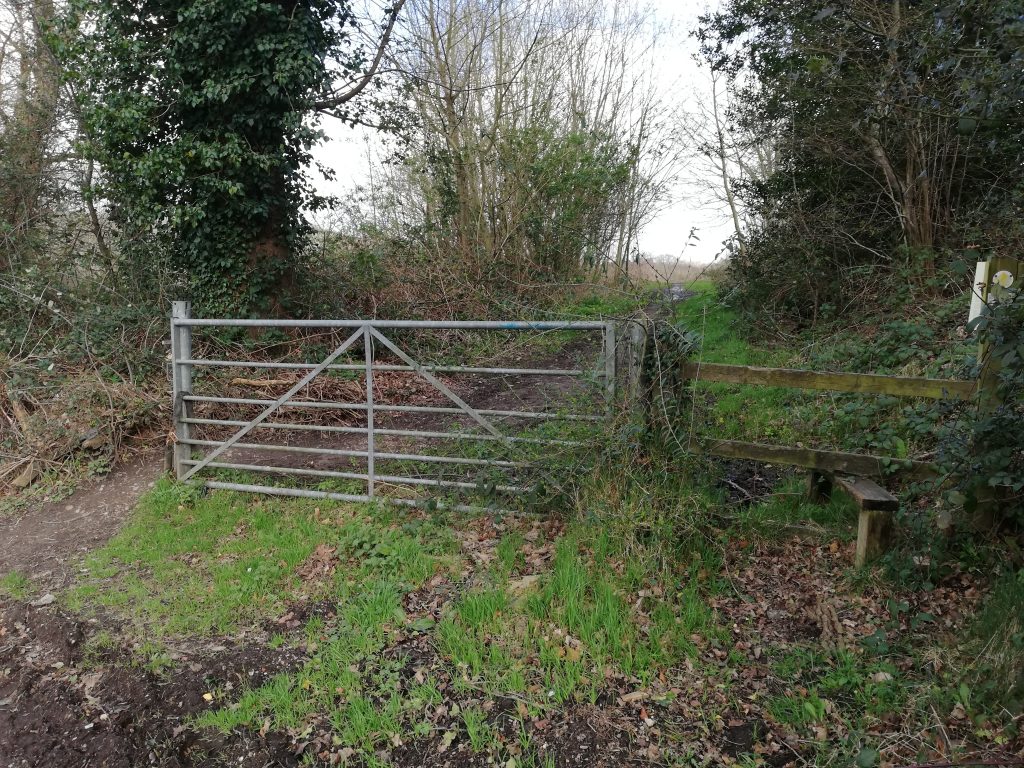 Go round the gate / over the stile and follow the path.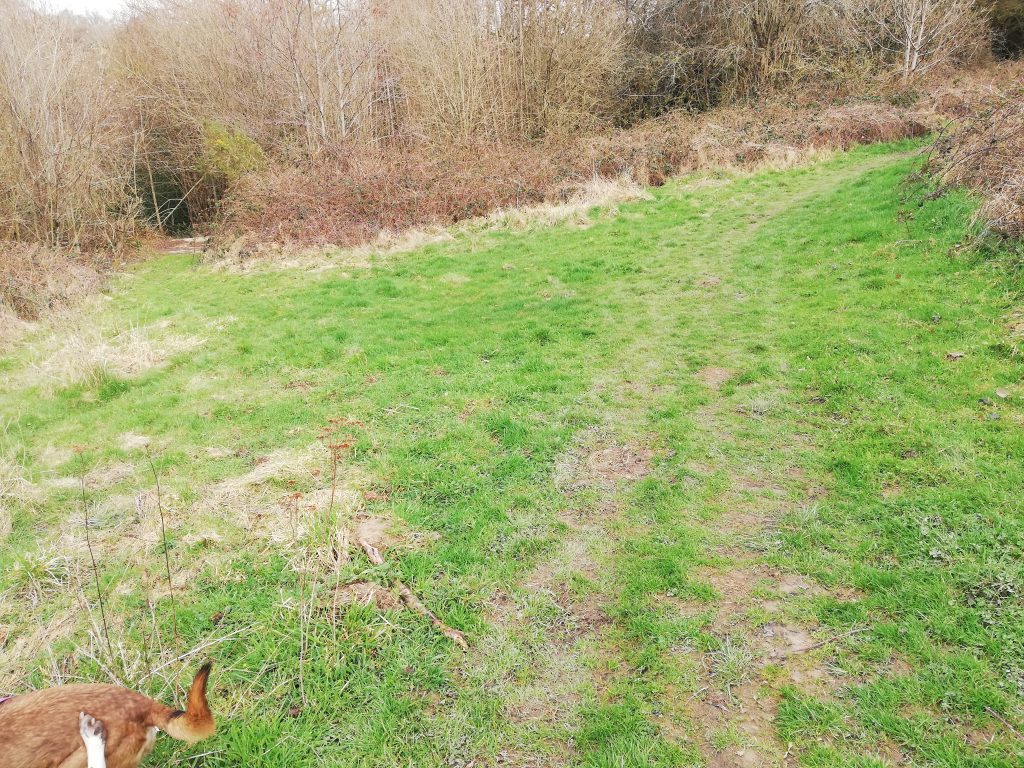 Continue to follow the well worn path. At one point it veers off to the left, but stick to the right hand main path.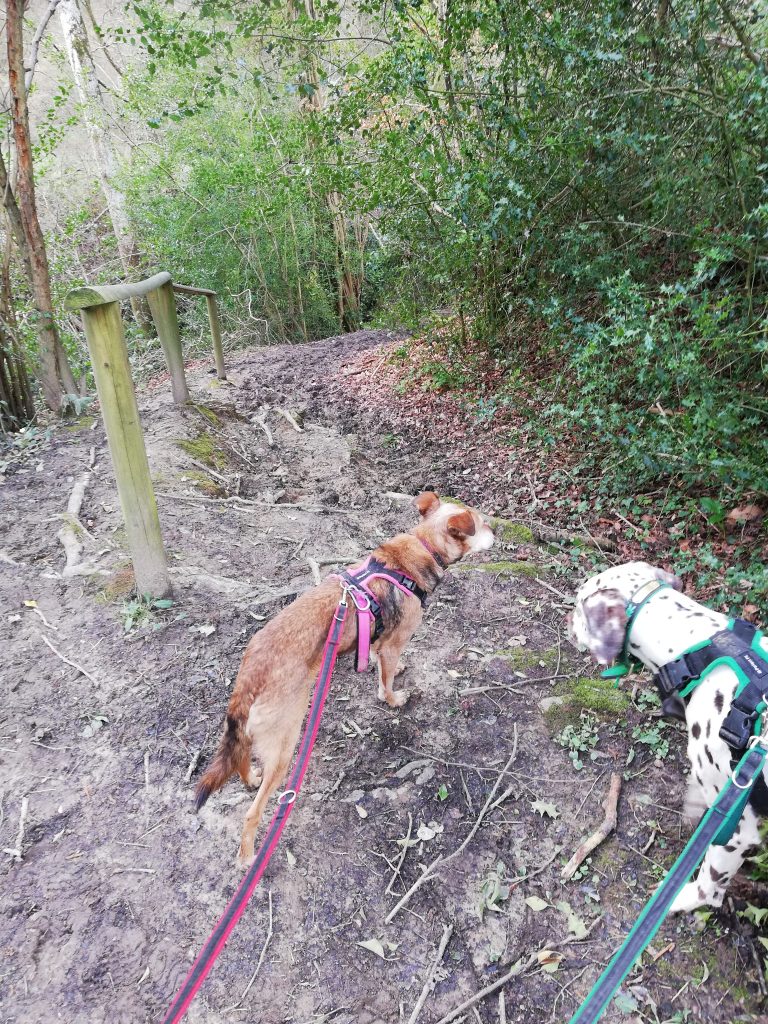 The path goes through some woodland and down a steep slope with lots of tree roots. There is a hand rail but it is very wobbly.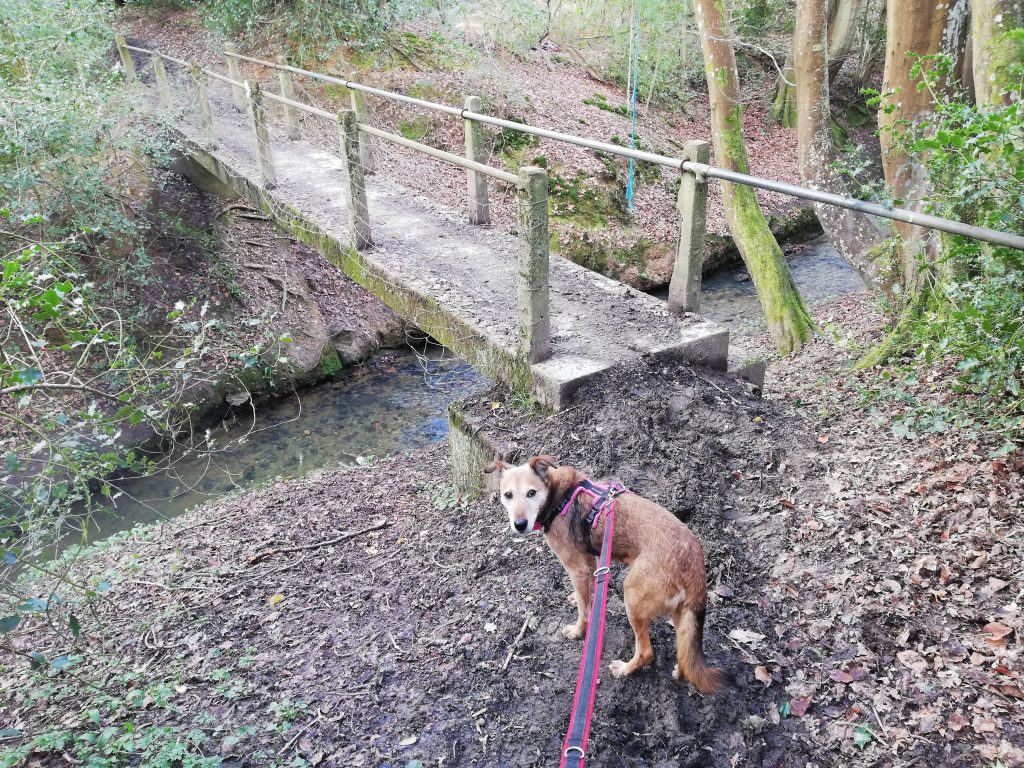 Cross over the foot bridge and continue to follow the path.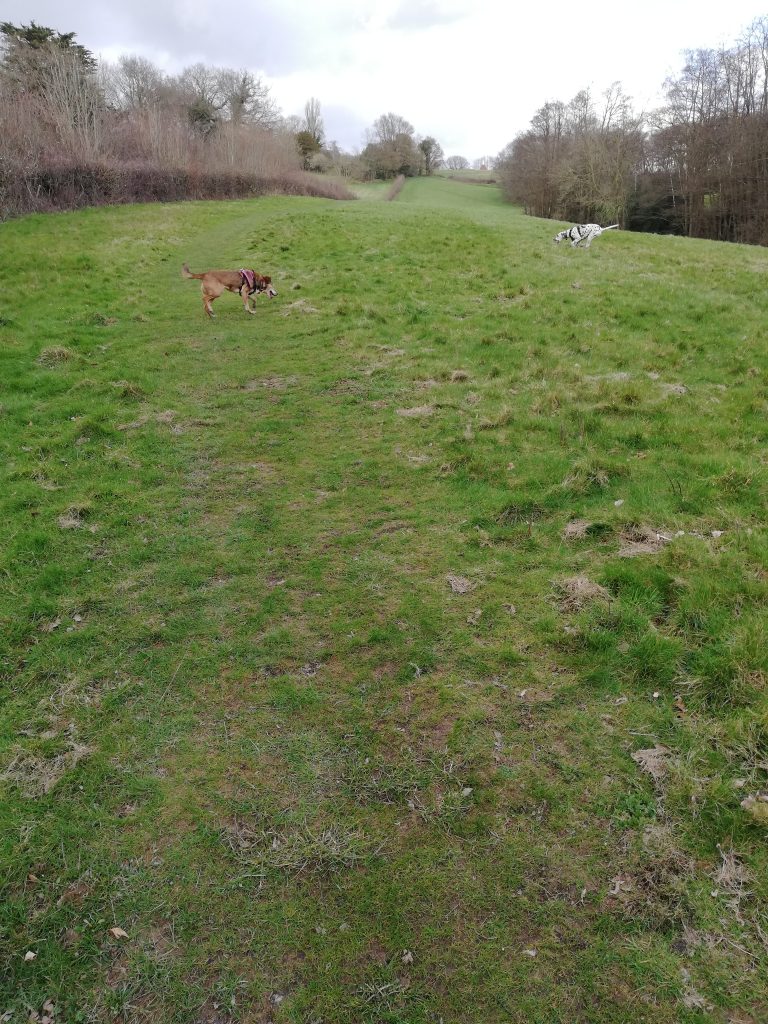 You will come out into a long, undulating field. My dogs love to run about off lead here. You can see if there are any other people / dogs about and it is well away from the roads.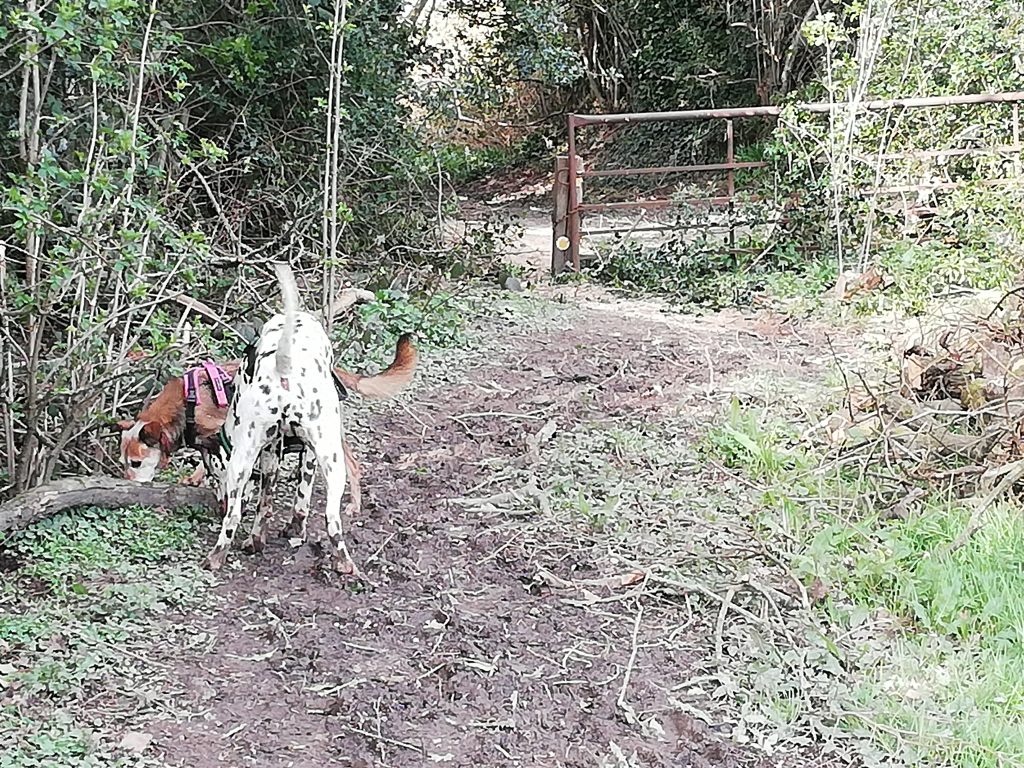 Once you have finished playing in the field, head to a gate in the far left hand corner of the field.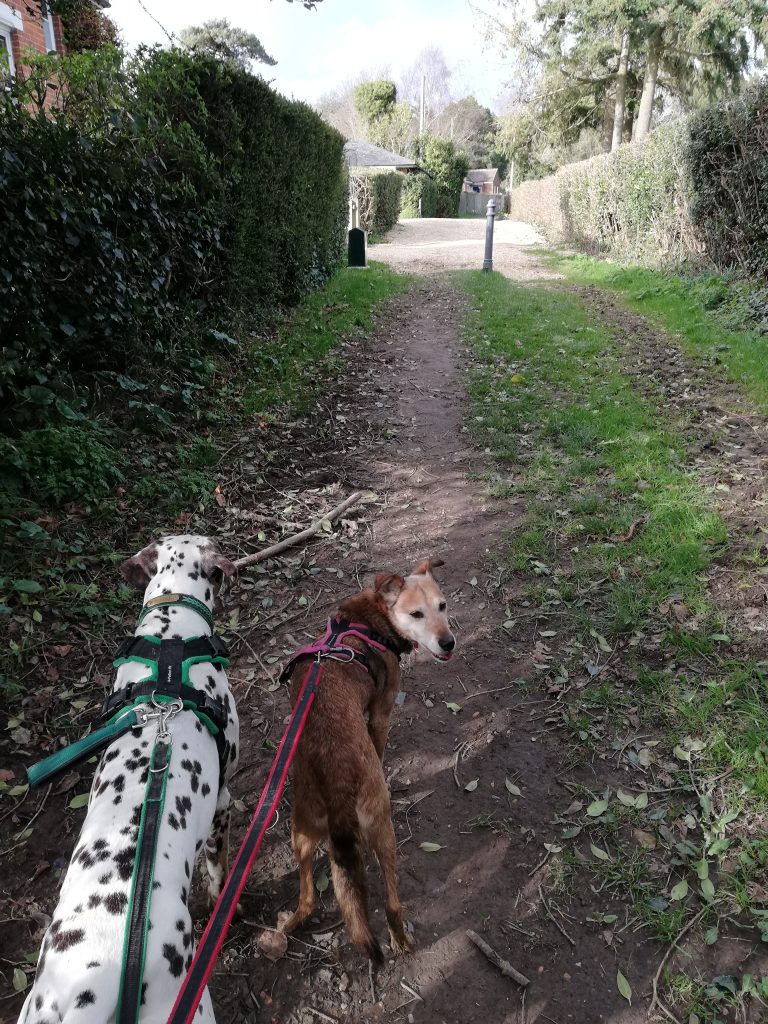 Follow the path up past a house where it then joins the driveway and comes out onto the main road.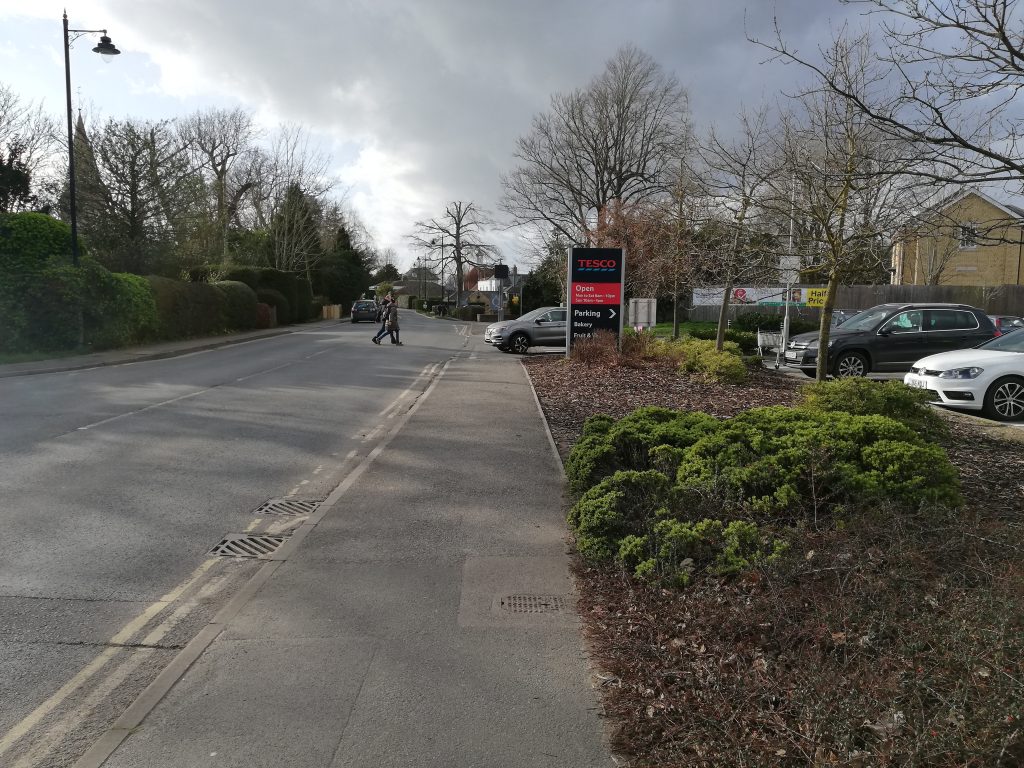 Cross over the road to the footpath and turn left. Head down the road, past Tesco and back into Hawkhurst. If you turn left again when you reach the Hawkhurst cross roads you will end up back on the hill where you started!