Day 16 of Walk all over Cancer – Millennium walk, Heathfield. Todays steps: 13,116 . Monthly total: 217,738
Todays walk is the Millennium Walk in Heathfield as part of our fundraising for Walk all Over Cancer raising money for Cancer Research. Feel free to use this guide, but a donation to the cause would be gratefully received.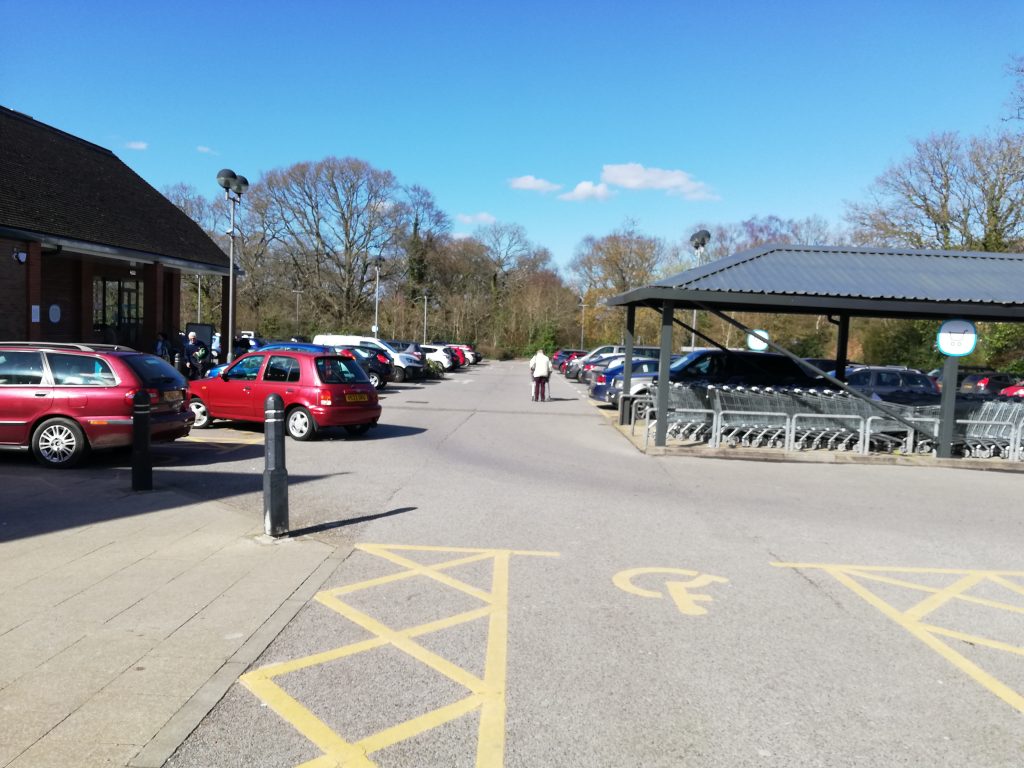 Park in the Coop car park in Heathfield. There are lots of spaces.
The entrance into the Millennium Walk is in the corner of the car park. There is an information board and a clear gap in the wooden fence.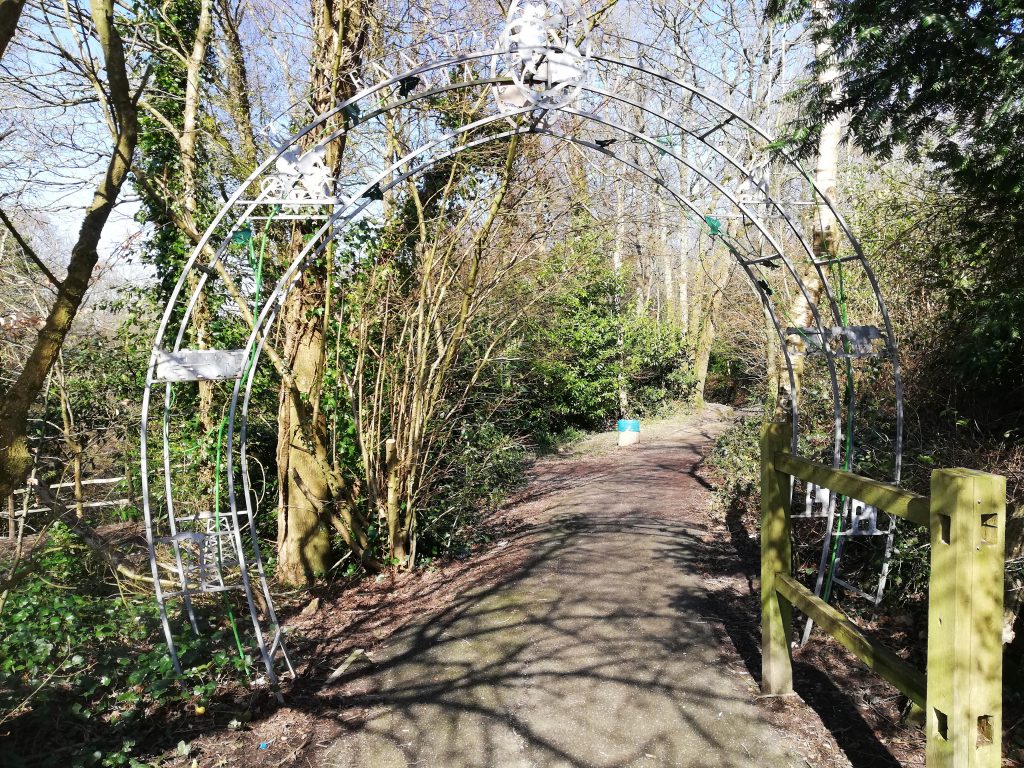 Go through the arch and follow the hard path into the woods.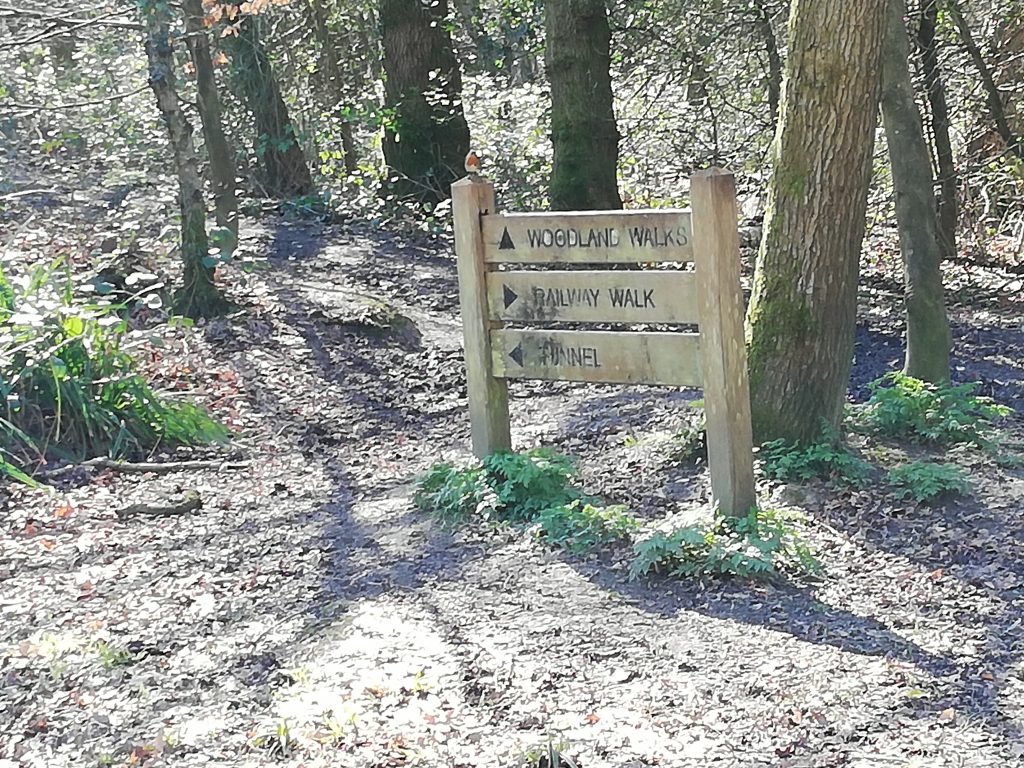 At the bottom of the path in you will see a sign with various walks on. I did the railways walk along the old track.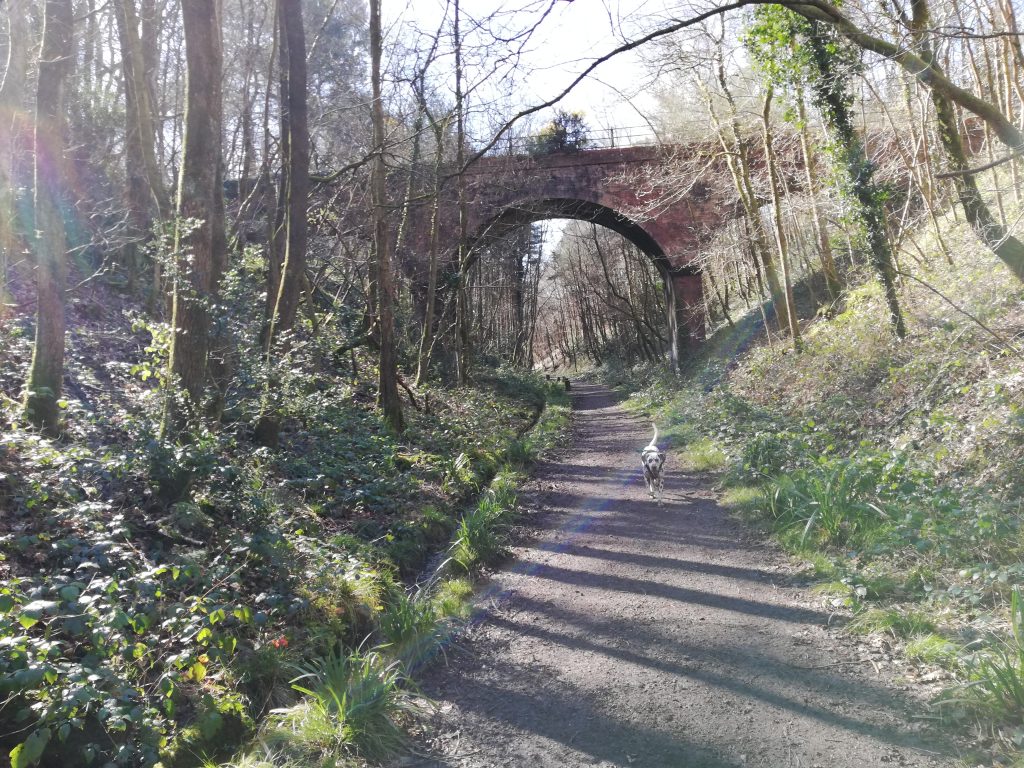 Follow the long straight path. There are lots of remnants of the old railway still to be seen including bridges and edging stones. It is a flat, firm path which is great for dogs to run off the lead on.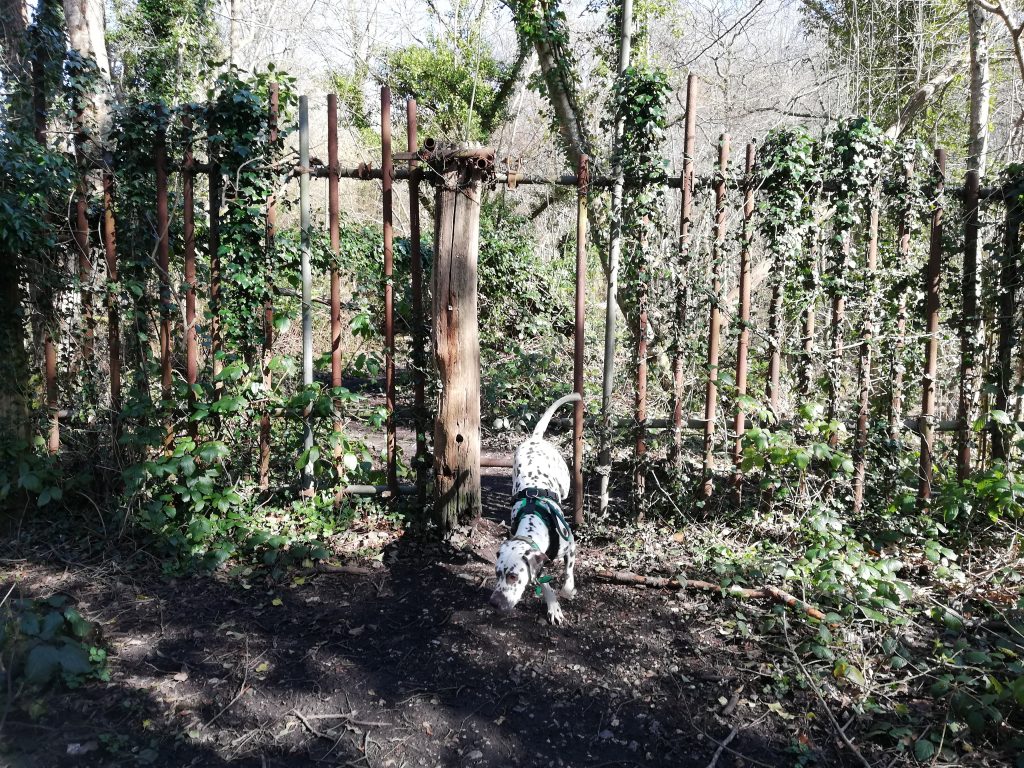 I followed the path down till the end until I came to a set of railings. There was a clear gap in the railings and the path continued on further. I turned round and retraced my steps at this point.