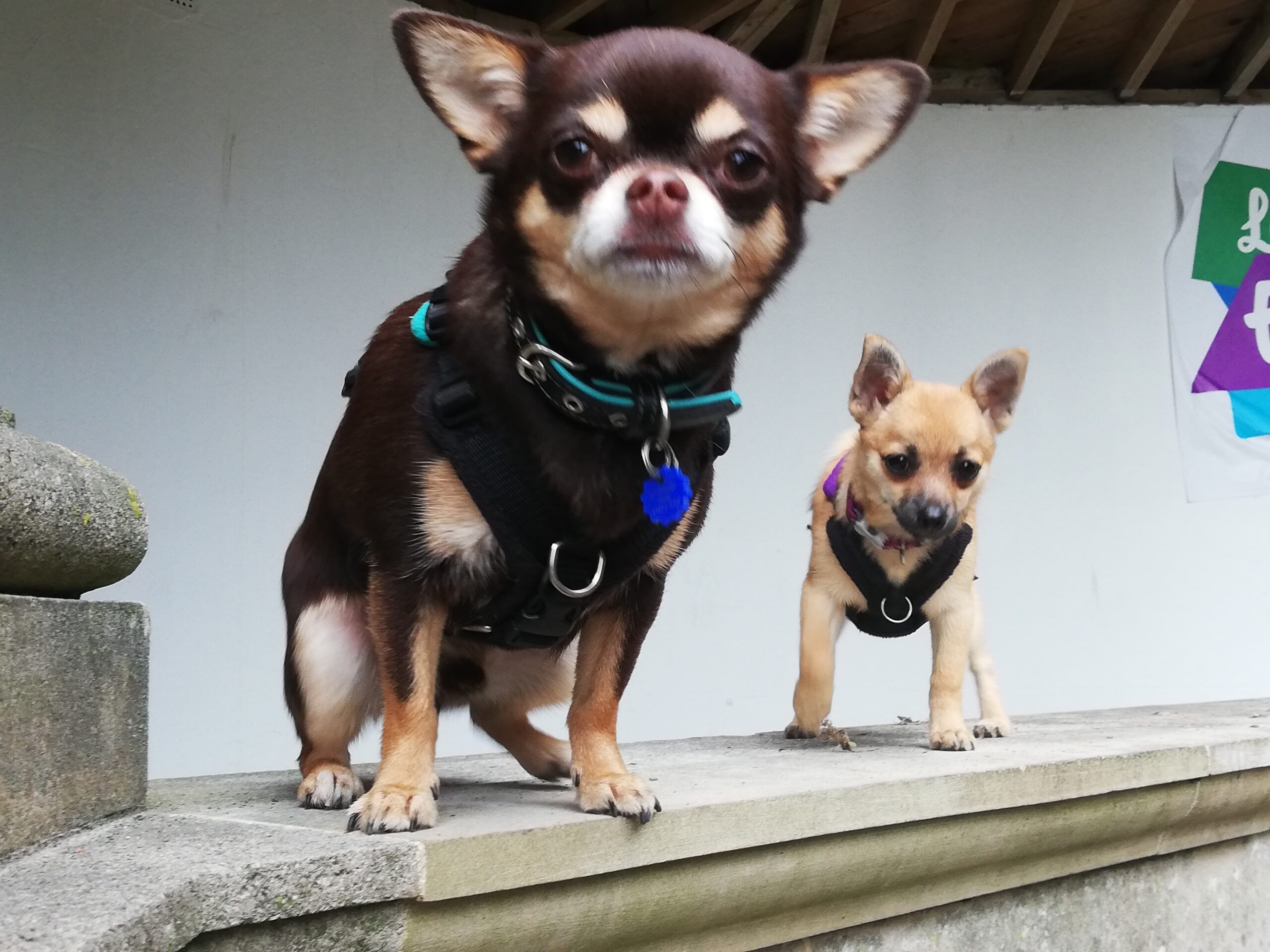 Is your small dog driving you mad with their barking?
Communication is important to all species that live in a social group. Humans communicate several different ways including speech. Dogs communicate through body gestures, scent, and a variety of different sounds. However, nothing is more irritating to people than barking.
Dogs do not bark just to irritate us.
They bark for a reason. To understand this reason, we need to look into the dog's world. Once we understand this, we can understand what the dog is trying to say and reduce the barking if it is becoming a nuisance.
Communication issues are common when problems arise in human families. When members of the group feel they aren't being listen to. Now imagine living in a family that don't even speak the same language and every time you try to say something you get shouted at, sprayed with water or worse. Like us, when a dog feels they aren't being listened to, their method of communication moves from subtle body language to yelling. This exaggerated barking is what becomes a nuisance to the owner, as well as highly stressful for the dog.
Punishment may appear to work
Some forms of punishment may appear to stop the dog from barking, especially short term. However, these can cause long term damage including to the bond between the dog and its owner. If I squirted my daughter with water every time she tried to talk to me, she would quickly learn to keep quiet. However, that wouldn't stop her feeling scared, happy or have other internal emotions. It would also ruin the relationship between us.
Some of the main reasons dogs bark includes excitement, to give a warning, when fearful, guard barking, frustration barking and as a learnt behaviour. Each of these barks sounds slightly different and is paired with different body language. Excitement barking is generally high pitched and paired with a dog jumping, spinning and wagging its tail in a happy manner. In contrast guard barking may sound more like grrrrrr – bark, bark – grrrr with the dog baring his teeth, lunging forward and snapping.
Some breeds are more prone to barking than others.
Terriers, for example, were bred to go down holes and hunt out prey. If a dog got stuck or injured barking would alert its handler. Guarding breeds were bred to alert their owner to trespassers. If barking was desired as part of the dogs' job, then those that were noisier were selectively bred to pass on their genes. Many of the toy breeds that are renowned for barking originated from larger working breeds.
How to reduce barking
The secret to reducing your dogs barking is to understand the reasons behind it. You need to listen to the type of bark, what they are doing with their body and what is going on around them. A dog barking on a lead at another dog may be fearful and trying to stop the other dog from approaching. Alternatively, they may also be frustrated at not being able to get to their friend to play. If this isn't obvious, send me a video and I will have a look – Contact Me
Once you understand what your dog is saying, you can then respond appropriately.
All your dog wants is for you to understand what they are trying to communicate and for you to act accordingly.
There is more to this than simply giving your dog treats to distract him or reward him for being quiet. A dog who is barking because he is afraid is unlikely to take a food reward. Would you want a biscuit if you were being threatened by a man with a gun? What about if you were trying to stop a burglar from entering your property?
The world is different through a dogs eyes
Understanding the world is very different from your dogs point of view is also important. Birds coming into the garden are normally seen as a good thing to us, but for some dogs it is like a man in black and white with a swag bag climbing over our wall. We know a dog on a lead can't approach us (unless the owner drops the lead), but your dog is unlike to understand this. The postman's job is to drop off letters and go, but your dog may think his barking has stopped him from breaking into the house every day.
Little Barkers
Little Barkers is a short course for small dogs that bark when out on walks. Barking in this situation is normally triggered by fear or frustration.
This mini course is designed for pet owners primarily consisting of 2 parts. You don't need to organise complicated set up situations.
These techniques are designed for your everyday walks and involve you 'listening' to what your dog is trying to communicate so you can respond appropriately.
Once you dog feels listened to there will be no need for him to shout.
Resources. 
Barking, The Sound of a Language. T.Rugaas
The Other End of the Leash. P. McConnell
Being a dog. K.Wild
Behavior Adjustment Training. G. Stewart
Fired up, frantic and freaked out. L. VanArendonk
Scaredy Dog. A. Brown
Feisty Fido. P. McConnell
The Cautious Canine. P. McConnell
Inside a dog. A.Horowitz
Being a dog. K.Wild
Behavior Adjustment Training. G. Stewart
Fired up, frantic and freaked out. L. VanArendonk
Scaredy Dog. A. Brown
Feisty Fido. P. McConnell
The Cautious Canine. P. McConnell
Inside a dog. A.Horowitz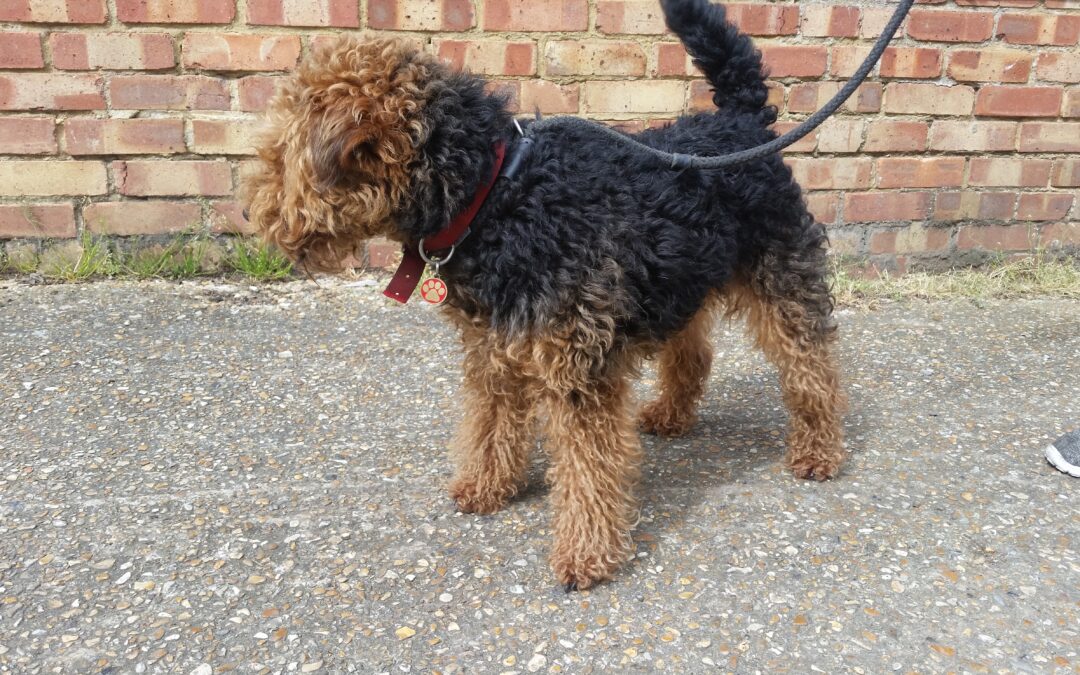 Leaving the house on a loose leadStop the pull before it starts! The daily walk is the highlight of the day for most dogs. This leads to your dog getting over excited and behaving like a sugar fuelled child at a birthday party. This over the top behaviour starts as...

Sign up for our free newsletter to receive special offers, free training videos and the latest DOTS news
We would love to hear from you!