What is a soft crate, and why do I need one?
So what is a soft crate and why do I need one?
So in the live on Monday, I discussed soft crates and why they are a piece of equipment I would be lost without. 

A soft crate is a bit like a portable tent for your dog. It is lightweight, made of canvas, and can come either with spring up metal frame or a more ridged folding one. The major advantage over their metal counterparts, is the portability of a soft crate. 
A place of safety when you can't supervise your dog
I have 3 soft crates that live in the back of my van. Those of you who have attended my classes will be familiar with the row of crates at the back of my lesson containing my demo dogs. This allows me to teach the class knowing my dogs are safe in their dens. On the flip side my dogs also feel safe knowing another dog can't come over and bounce on them. 
Ok, so you're not a trainer and will never teach a class of people and their dogs. However, having a soft crate will make it much easier for you to visit friends (when Covid allows), take your dog to the office with you and as a safe play area for a young puppy at home.
A quiet place to nap
A few weeks after bringing Siri my Dalmatian home, he attended 2 family parties. Both of these were held in gardens that weren't puppy proof. It would have been too long to leave him home alone. The soft crate meant he could come out, meet people, go to the toilet etc, but also be put in a quiet corner for a nap.
I can't stress enough the importance of making sure puppies get enough sleep. A puppy who doesn't get enough sleep becomes more bitey, irritable and over tired.
When Siri was little he was helping me in a puppy class. He loved meeting the other pups and joining in with the training. As I was talking to the group Siri started getting more and more nibbly. I was aware he was tired, but just wanted to get through the lesson with him. This resulted in me having to discreetly try to cover up the blood running down my thumb as Siri got put in his crate for a nap, and I continued to teach.
Sleep is one of the topics I cover in the free Part of the Family mini course
Practical Puppy
Need help with your new puppy?
Want to ensure they grow up to be a well behaved adult dog?
Sign up to Practial Puppy – our online training course.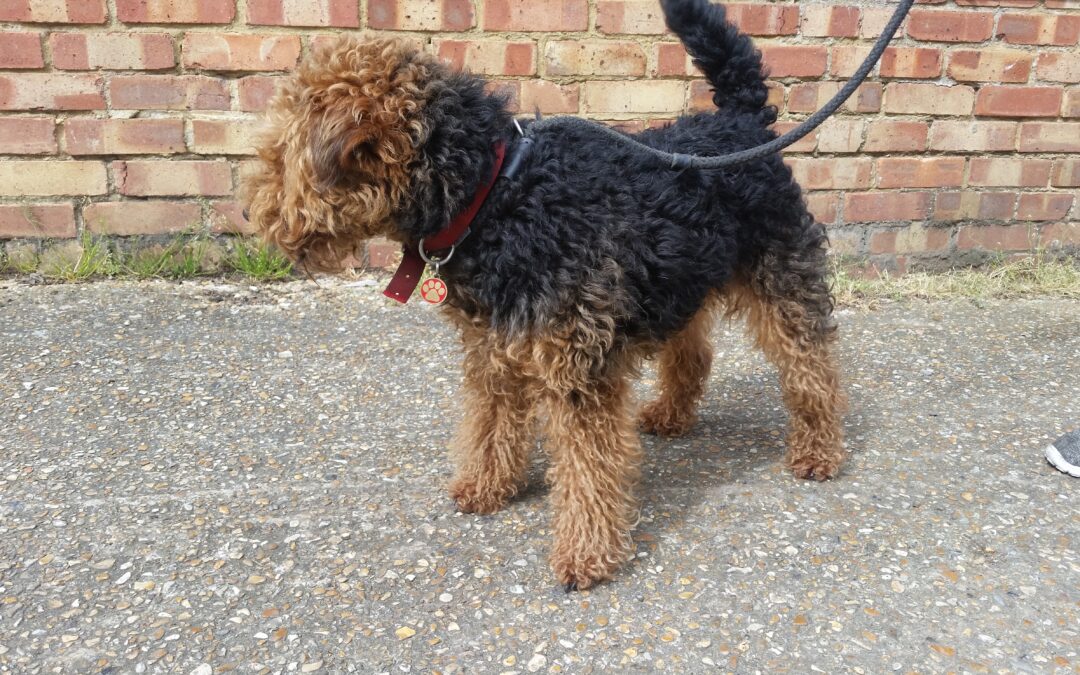 Leaving the house on a loose leadStop the pull before it starts! The daily walk is the highlight of the day for most dogs. This leads to your dog getting over excited and behaving like a sugar fuelled child at a birthday party. This over the top behaviour starts as...

Sign up for our free newsletter to receive special offers, free training videos and the latest DOTS news
We would love to hear from you!