Are you worried about letting your dog off the lead?
Does your dog disappear on walks for longer than you are happy with?
Do you have trouble catching your dog when it is time to put the lead back on?
I'm Laura, your personal trainer and I am here to help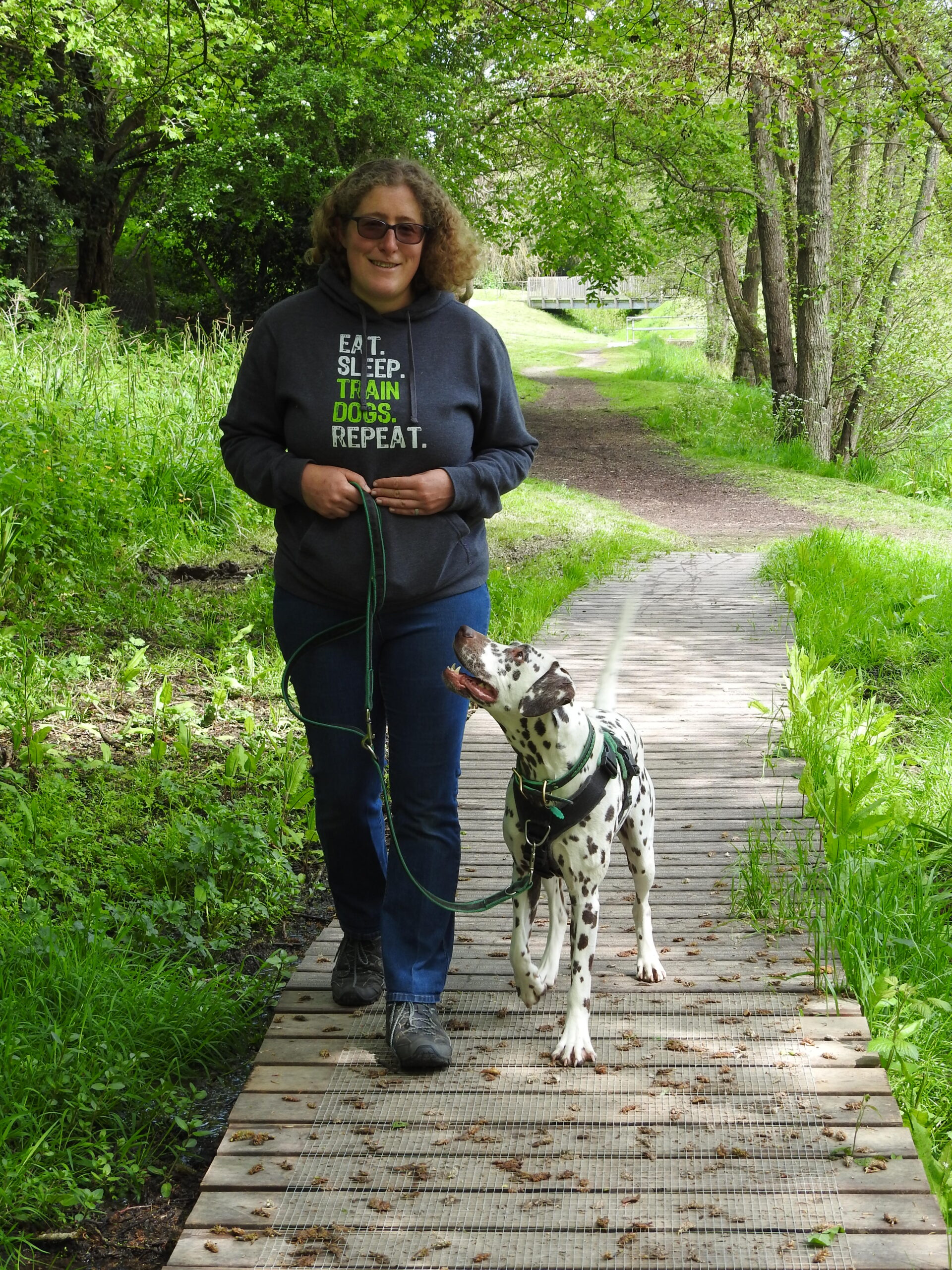 Watching your dog have fun off the lead is a delight for every owner, but it can be a daunting experience if you don't know how he will behave. It can be a very worrying time when your dog has disappeared out of sight and you can't see where they have gone. Your dream of enjoying off lead walks with your best friend can quickly turn into a nightmare when they rush up to other dogs, disappear chasing wildlife and you feel you haven't got the control or the skills to keep them safe. 
Without training things have the potential to get worse. A dog who disappears for hours in the woods becomes a liability rather than a joy to own, especially if they start chasing livestock, annoying other owners or end up on a road. Many dogs end up restricted to a life of on lead walks as they can't be trusted to run free.
I have been training dogs for over 10 years. Having owned, foster and dog walked a variety of different dogs I know how daunting it can be to let a dog off the lead for the first time. I have worked with a variety of breeds from tiny Yorkshire Terriers to Great Danes and Newfoundland's, I understand the individual needs of each dog and owner.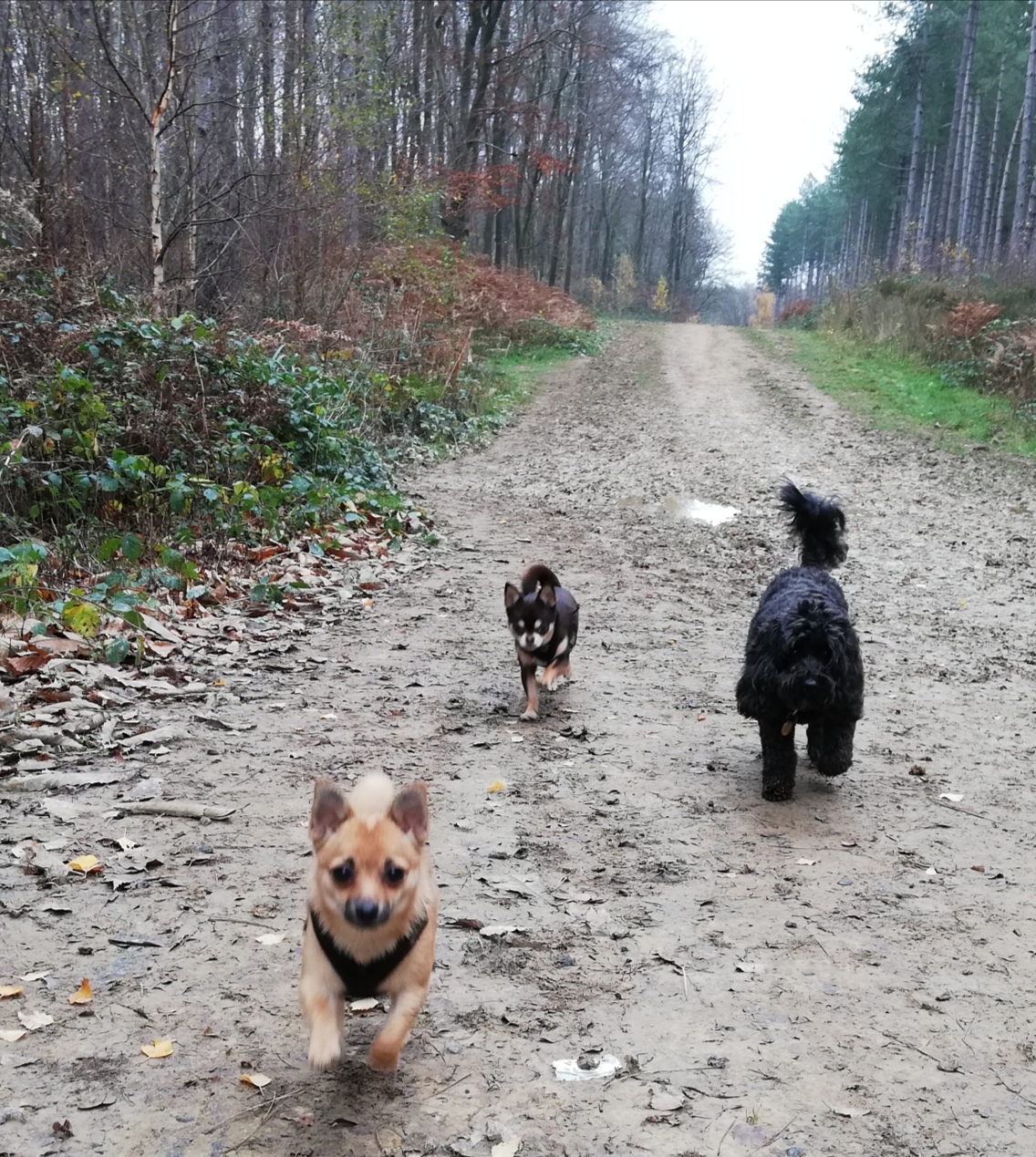 Fed up with your dog disappearing on walks?
Embarrassed about walking your dog with friends because of your dogs behaviour?
Wish you could enjoy relaxing off lead walks with your dog?
 No lead, no control is a free online mini course comprising of 5 videos for you to watch at your leisure. Learn how to safely practice your dogs recall, how to use a long line and fun games to keep your dog close. A great introduction to the training methods used at the Dog Owner Training School.   
Do you want to start teaching your dog on your next walk?
Looking for a training plan that just focuses on loose kead walking?
The online training programme is the perfect way to train your dog as part of their daily exercise.  Progress through the 21 Days to Off Lead Freedom online training course at your own pace. Access support via phone, WhatsApp, email or text when you need it. Work straight through the 21 day plan, or do it at your own pace. The videos are available for you to re-watch when you need them.
Sign up for extra help via home visits, 1-2-1 sessions and Zoom calls when you need it at a mutually convenient time. You could opt for weekly sessions, or just add them in when you need them.
"Laura's support has been invaluable in producing a happy dog who is well on the way to being a delight inside and out, on and off the lead, despite not being the easiest breed.  She's patient and creative, and is able to adapt her approach and advice to the preferences of individual owners and dogs.  There are many dog training resources out there, some good, some perhaps less so, but Laura's non-judgemental approach and willingness to engage directly with specific challenges stand out." Mrs Moriarty
Please feel free to drop me an email or give me a call to have a chat before committing to any of my training options. Not all trainers are the same so it is important to find someone who you feel comfortable working with. 
laura@dogownertrainingschool.co.uk
07548 880298 WhatsApp / text / phone
(if no answer please leave a message and I will call you back. I only take calls when in the privacy of my office – you wont find me taking business calls when shopping in Tesco!)

Every dog and owner is different, which is why we put together a training plan that works for you. 

Each training exercise is broken down into simple, easy to follow steps.

Its a bit like having a dog training in your pocket. Whether you book a home visit, group class or sign up to train online, you are welcome to contact the trainer for support between sessions when you need it.  

The whole family is welcome to get involved with the training experience. Ask about K9 Cadets – our training programme for children.

Positive, reward based training is used with both the dogs and their owners. Leave each session feeling optimistic with new ideas.

Training in a village hall is very different to being out in the real world. Our training is designed to work where you need it to.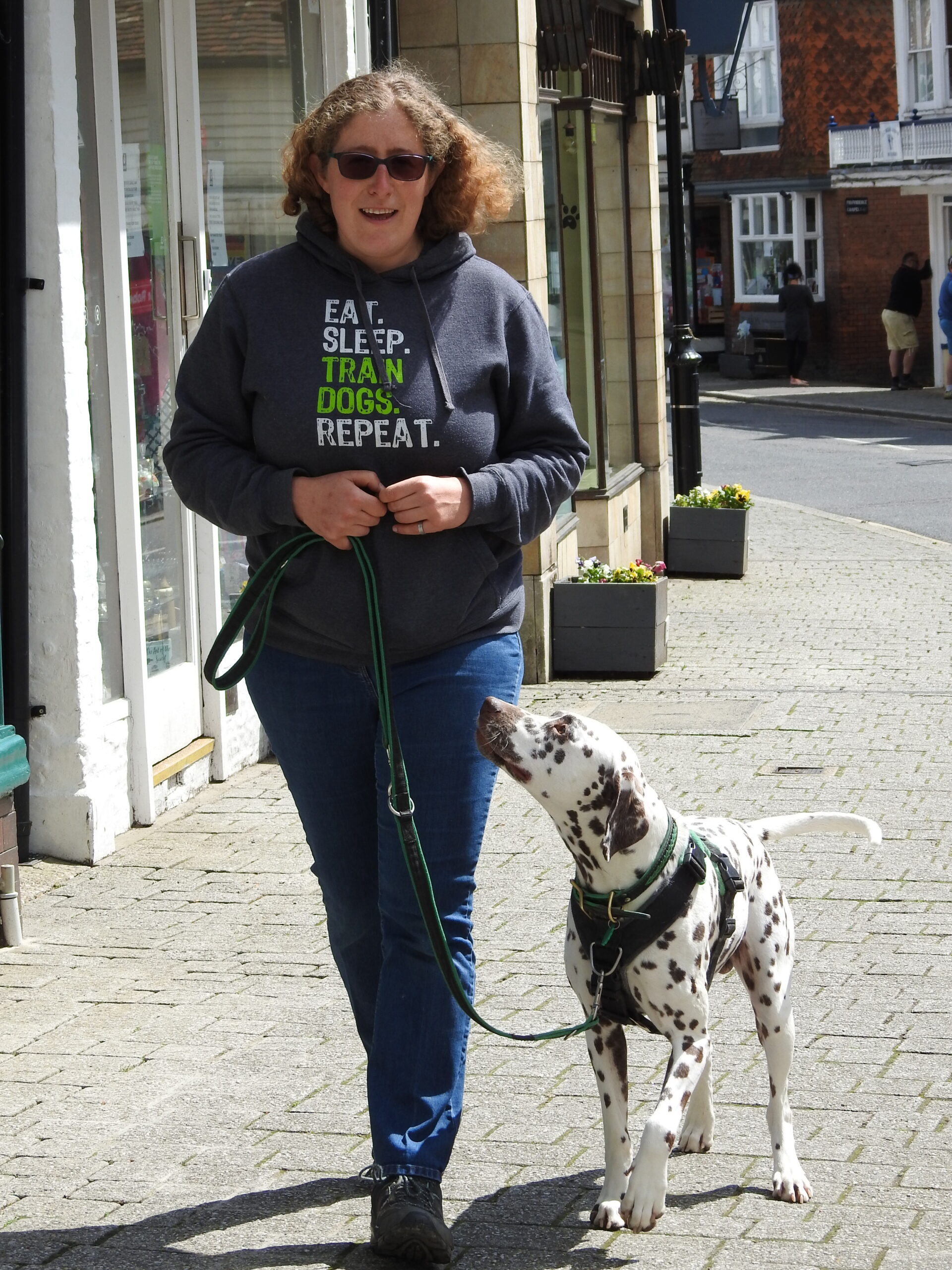 "Excellent training programme. The videos are so informative, and full of advice. The benefit of having an online training programme means you can keep watching the videos time and again, and work at yours and your puppy's pace, without feeling under pressure.

Laura is the fountain of all knowledge, who absolutely loves dogs, and is always available for a chat, and to offer advice when needed" G. Gasson