Are you looking for a simple, but effective way to train your dog?
Looking for training that works in every day life, not just in a village hall?
Whether you have a dog who pulls on the lead, you lack control when the lead is removed, or you have a new puppy, the Dog Owner Training School can help. We specialise in helping owners train their dogs so they can enjoy stress free walks. 
Our unique training experience teaches you real life skills to turn your dog into the perfect pooch who is the envy of your neighbourhood.
The Dog Owner Training School offers group classes, online training and 1-2-1 sessions including the Kennel Club Good Citizen Awards and the IMDT Partnership Awards. Click here for further information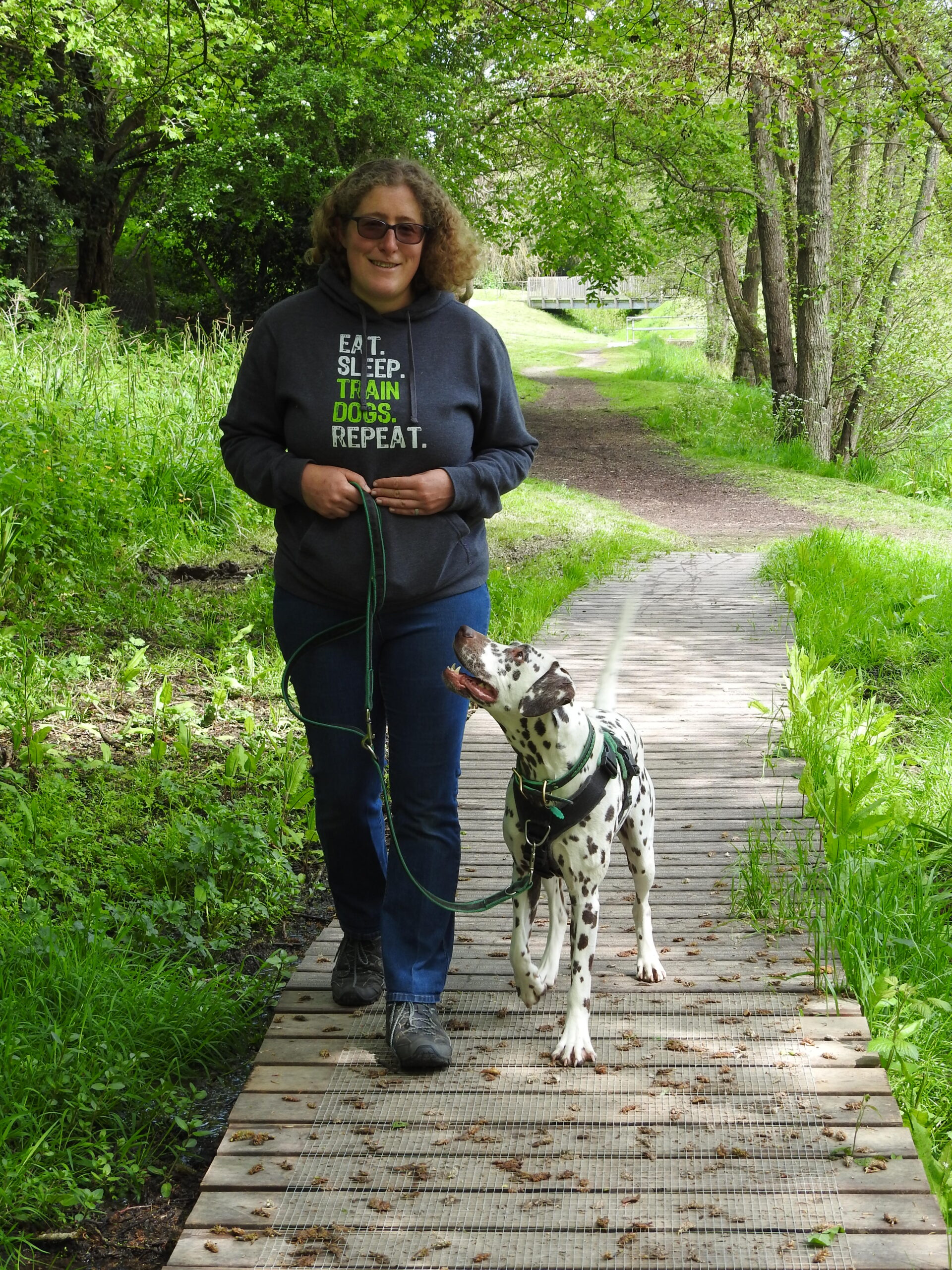 The Dog Owner Training School is owned and run by Laura Carter. Laura has over 10 years experience professionally training pet dogs and is qualified with the IMDT. She lives in Kent, UK with her teenage daughters and 5 dogs – Siri the Crufts qualifying Dalmatian, Orla the rescue crossbreed, Mungo the Working Cocker Spaniel, Dexter the chihuahua and Emba the tiny pom x chi. 
Making training your dog fun and easy
The Top Dog Owner Club ensures you have the tools to enrich your dogs day to day life through training and play, and prevent problems from occurring. It gives you the reassurance you are providing the best possible care for your dogs mental wellbeing.
Membership benefits include : 
– Access to a large online video library containing a wealth of information.
– A monthly Wagazine through your door
– Monthly group Zoom question and answer session with our qualified trainer. 
– Private members only Facebook group. 
"Laura is a very knowledgeable and personable trainer, with lots of innovative ideas. Her sessions are warm and welcoming and she is always willing to give guidance to the owners on a range of dog-related queries (eg feeding issues) as well as their dogs. Her training helped us to build a good relationship with our new puppy" S.Betts