Do you dread the daily dog walk?
Does your dog pull on the lead or run off?
Feel like you have tried everything, but are still struggling?
Whether you have a dog who pulls on the lead, you lack control when the lead is removed, or you have a new puppy, the Dog Owner Training School can help. We specialise in helping owners train their dogs so they can enjoy stress free walks. 
Our unique training experience teaches you real life skills to turn your Pulling Pongo or Runaway Rover into the Perfect Pooch who is the envy of your neighbourhood.
Why not try one of our free mini-courses? Just choose your topic below. 
T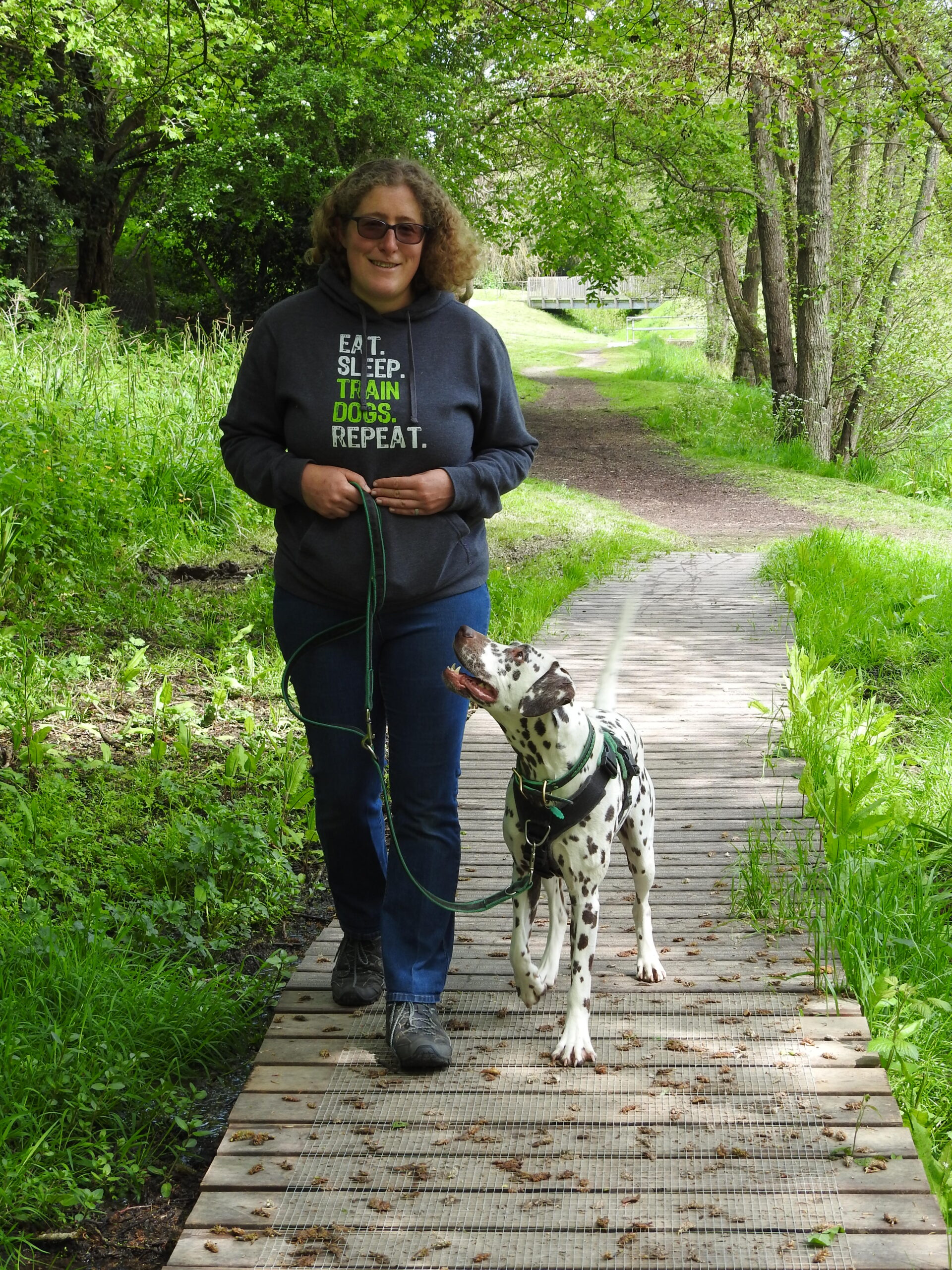 The Dog Owner Training School is owned and run by Laura Carter. Laura has over 10 years experience professionally training pet dogs. She lives in Kent, UK with her teenage daughters and 4 dogs – Siri the Crufts qualifying Dalmatian, Orla the rescue crossbreed, Dexter the chihuahua and Emba the tiny pom x chi. 
Is the increase in dog thefts keeping you awake at night?
Meet Laura, who is running a FREE webinar on Tuesday 27th April at 10am on how you can keep your dog safe.
A recording will be available to those who sign up, but are unable to make the live webinar.  
"I would have no hesitation in recommending Laura as a dog trainer. Having seen the evidence of how well behaved her own dogs are. I have also been very impressed with her online training courses since not being able to attend classes due to Covid this year. The instructions on the videos are clear and easy to follow plus you have the added advantage of being able to keep referring to them in your own time
" K. Collier-Keywood
Attending a training class is like learning to drive on the motorway!
When distraction levels are high, both humans and dogs struggle to learn. At the Dog Owner Training School our 3 step system makes learning easy. 
1) Start the learning process at home, where the distractions are low and sessions can be kept short. 
2) Schedule a face to face 1-2-1 or attend an online zoom lesson. Build on your skills keeping distractions low to optimise learning. We have clients all over the world.
3)If you are local, attend a monthly group class to practice around other dogs and people. At this stage you aren't learning anything new, just building on what you have previously learnt.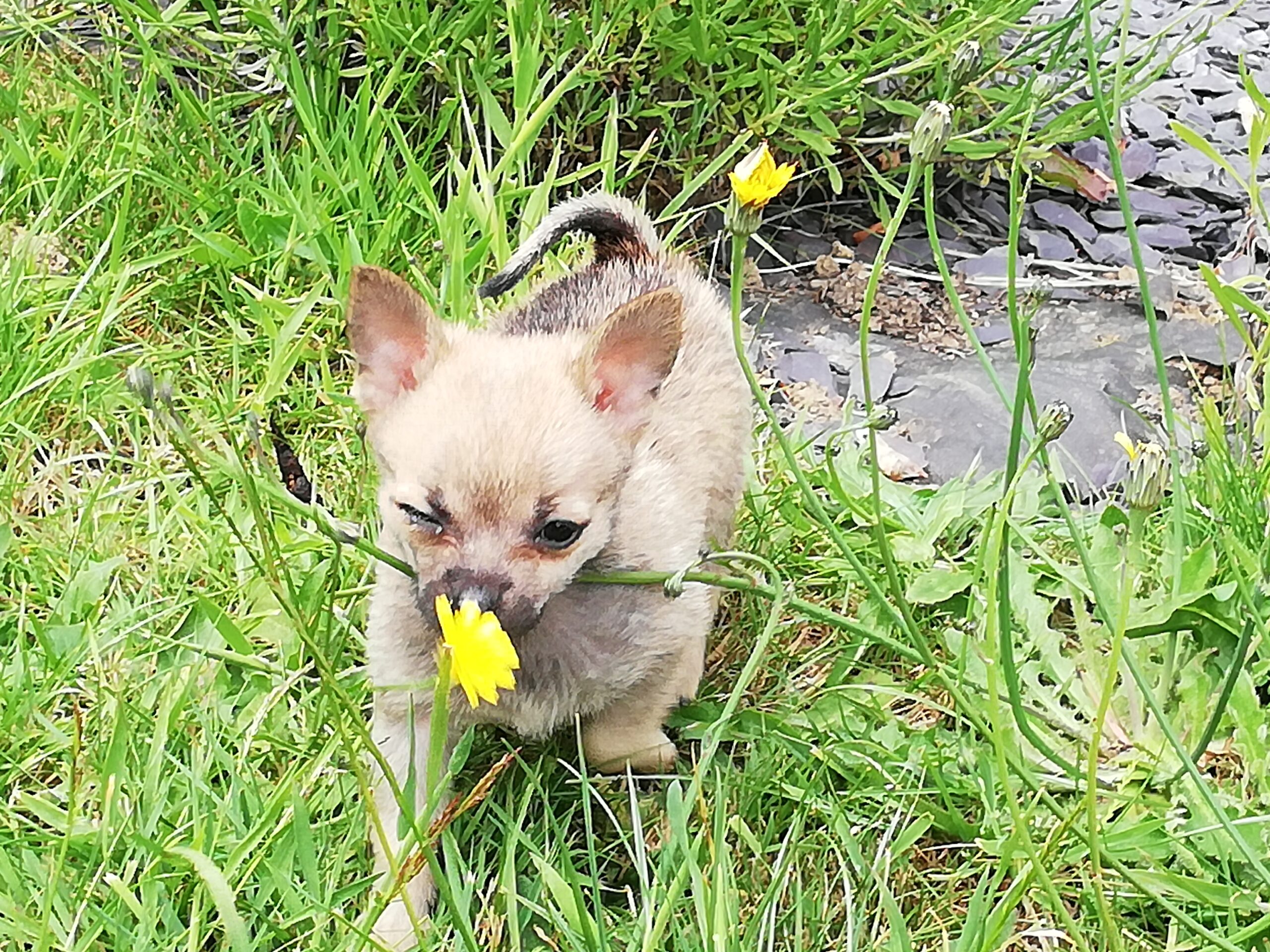 The Wealden Wag is a monthly newsletter, primarily aimed at dog owners in the Weald, but with lots of useful information no matter where you live.
It is available as a free PDF download (see below), or paper copies can be picked up at:
– Roosters pet shop. I Carriers Road. Cranbrook. TN17 3JU
– Charity Farm. Swattenden Lane, Cranbrook. TN17 3PS
– Arthur's. 11-13 Stone Street. Cranbrook. TN17 3HF
– The Hive. 19 Stone Street. Cranbrook. TN17 3HF
– Fur-get-me-knots groomers. 2b Carriers Road. Cranbrook TN17 3JU
Is the rise in dog thefts keeping you awake at night?
Find out top safety tips from PC Martyn Tuck in this months edition of the Wealden Wag.
Also in the April edition:
Free online Webinar ' Keeping your dog safe from theft'
A guided walk round Cranbrook
Preparing an Easter hunt for your dog
Tips from dog walker Nicola Stephens
"Laura is a very knowledgeable and personable trainer, with lots of innovative ideas. Her sessions are warm and welcoming and she is always willing to give guidance to the owners on a range of dog-related queries (eg feeding issues) as well as their dogs. Her training helped us to build a good relationship with our new puppy" S.Betts