Want to ensure your puppy becomes a trouble free member of the family?
Looking for training that works in real life?
Whilst dogs have been bred to live with us for many, many years we can't discount the fact they were once wild scavengers and thus still enjoy hobbies like bin raiding, people drag racing and legging it after squirrels! Puppies don't come knowing the key skills needed to be a Good Boy or Girl and just like young children, they need teachers to show them the way. You, as their owner, are their teacher.
In our Practical Puppy course we start to teach you how to train your dog to be the pet your family could wish for including
* Sitting, laying down and standing when asked
* Chilling on a mat
* Coming back even when there are squirrels
* Walking with the person on the end of the lead and not pulling them like the huskies they saw on the Christmas advert on the Telly.
* Being the best and fastest dog at fetch in the park
* Leaving food when their person says even when its the tastiest snack in the hands of a human child
* Dropping items they have picked up to investigate when asked.
* Being happy to be handled all over, even if it is by the vet or the groomer and they are feeling poorly.
There is also a whole ton of information on toilet training, play biting, the social puppy, traveling in a car, meeting people and much much more.
Need help with biting, house training and teaching your puppy to be calm?
Sign up for our FREE Part of the Family Mini course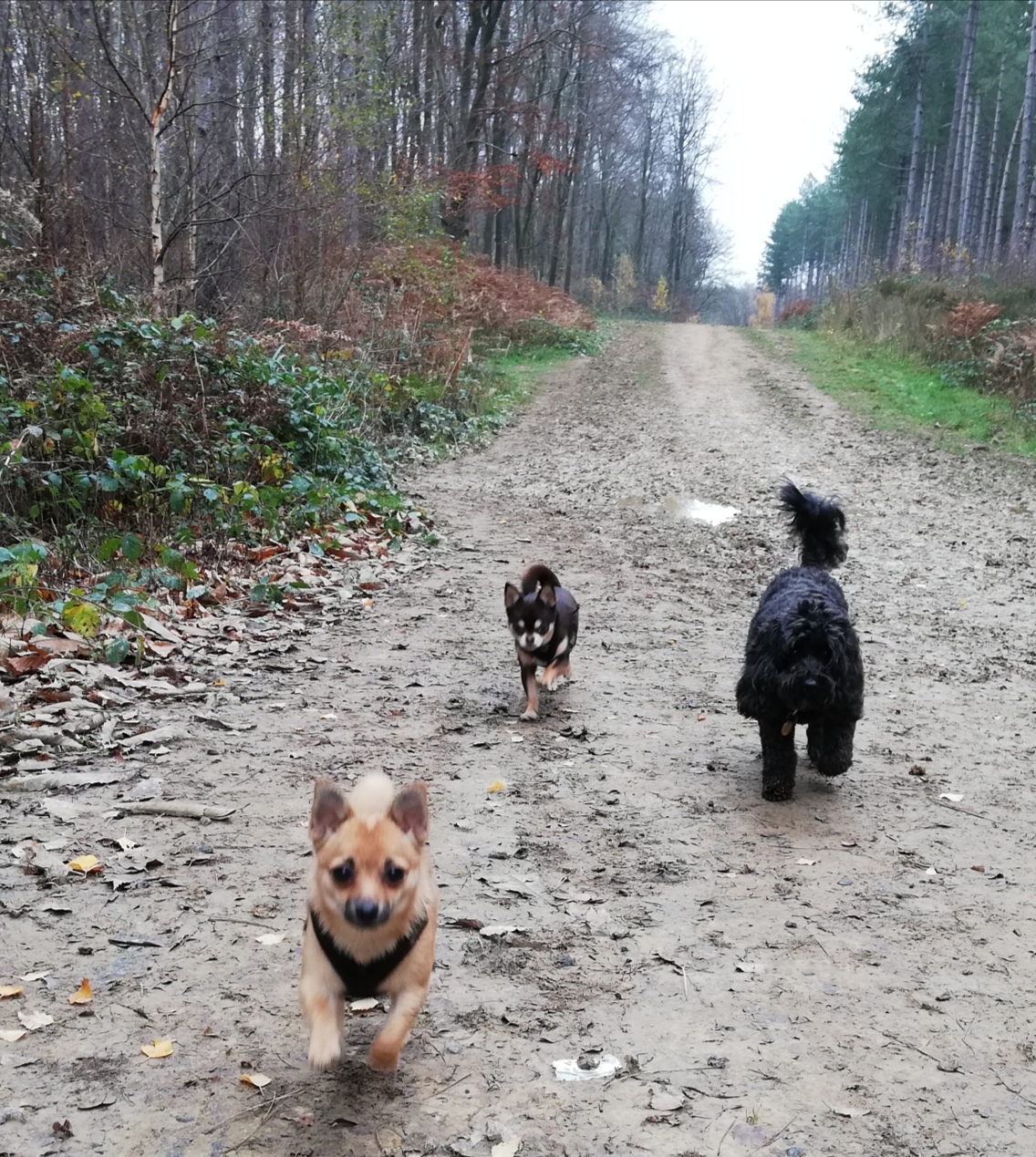 Things have changed a lot in my time working with dogs. After I first qualified as a Puppy School Tutor back in 2010 I ran classes of up to 8 puppies and their families in a local village hall. There was always a real mixture of different breeds, sizes and temperaments of pups.
The criteria was they had to be under 20 weeks old, but there is a big difference between a 19 week old Great Dane and a 10 week old Chihuahua. Puppies were taught to walk on a standard collar and lead, where as now days a harness is considered a better option.
 Trying to teach a class with timid pups that found the world a scary place, and bouncy pups who just wanted to play was always tricky.
 Over the years I slowly reduced the number of puppies in each class until I started just doing 1-2-1 training for young dogs. This worked much better, but the work done was still artificial. Dogs would excitedly drag their owner into class, behave perfectly in the lesson, then drag them back to the car afterwards.  This isn't what I wanted. I wanted to teach owners skills that work in day to day life.
Training in a format convenient to you….
Face to Face
The combination of online learning materials and 3 x 1-2-1 sessions creates the ideal learning environment. Learn at home where your puppy is most comfortable and then get help fine tuning your skills with your personal session with Laura your trainer.
Zoom
With clients all over the world, zoom is the perfect way to train with us no matter where you live. Get 3x 1-2-1 zoom calls as well as access to the online learning materials. 
Online only
Progress through the 6 week online training plan at your convenience, and get the whole family involved. 
In your home
Have Laura the trainer come to your home for 3 x 1 hour 1-2-1 sessions to help you work through the online training materials. Train in the environment where your puppy lives and plays. 
What you get at the Dog Owner Training School
"Laura's support has been invaluable in producing a happy dog who is well on the way to being a delight inside and out, on and off the lead, despite not being the easiest breed.  She's patient and creative, and is able to adapt her approach and advice to the preferences of individual owners and dogs.  There are many dog training resources out there, some good, some perhaps less so, but Laura's non-judgemental approach and willingness to engage directly with specific challenges stand out." Mrs Moriarty

Pre-recorded videos that you can watch and re-watch at a time convenient to you. You can access these as soon as you purchase the course.

Life gets in the way. Regular emails direct to your inbox help you keep on track with your training 

We get it, everyone is different. Pick package that gives you the support that you need.

Learn in the environment where you and your puppy need the training to work. Attending classes in a village hall is very different experience to building the training into your daily life.

It can be difficult to get everyone together at the same time. The online training is accessible to the whole family when it is convenient to them. 

As part of Practical Puppy you will receive a paper training diary in the post. 
Watching the online videos is just one of the steps in training your puppy, and the paper training diary helps keep you on track and record your progress.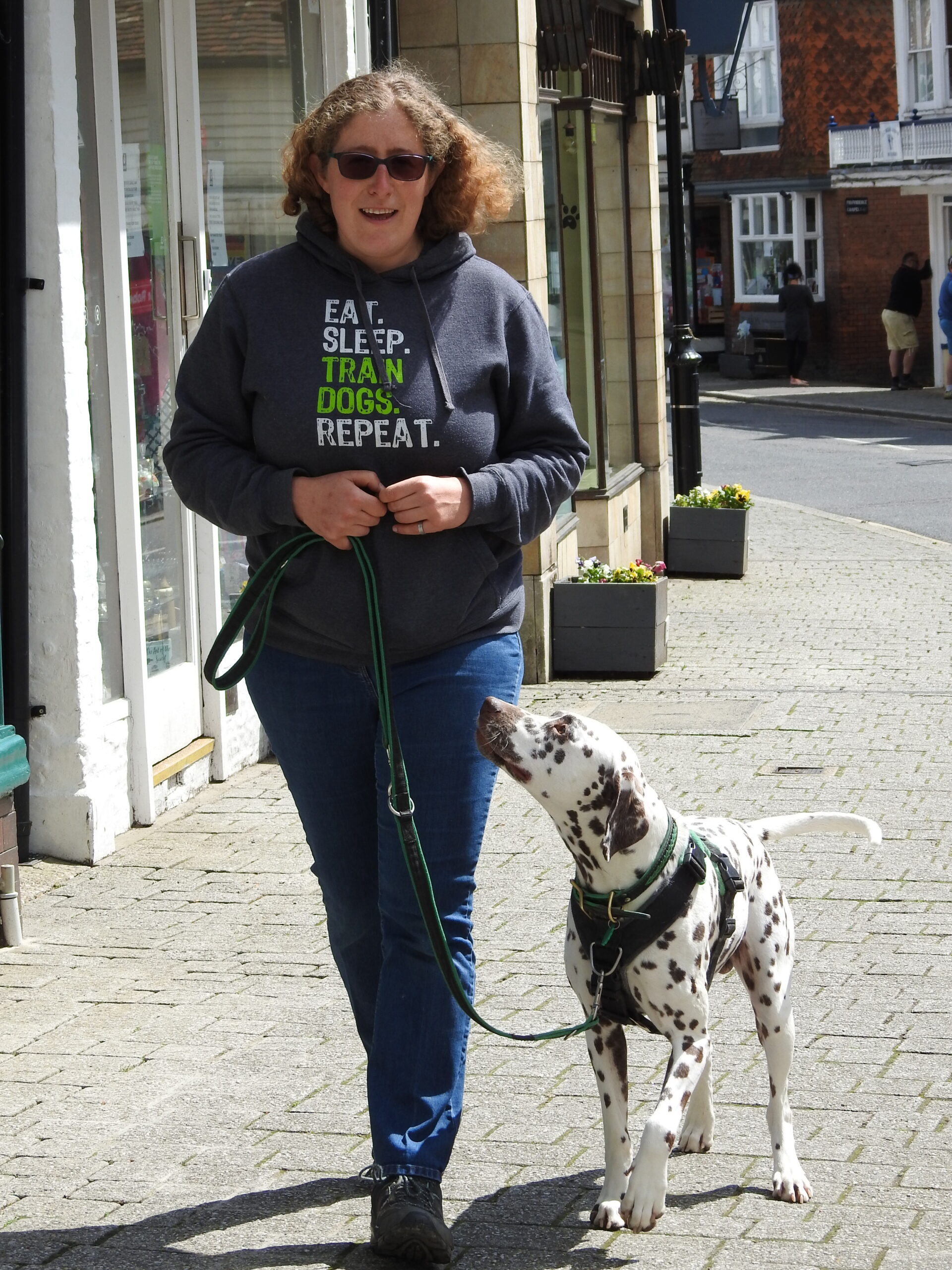 "Excellent training programme. The videos are so informative, and full of advice. The benefit of having an online training programme means you can keep watching the videos time and again, and work at yours and your puppy's pace, without feeling under pressure.

Laura is the fountain of all knowledge, who absolutely loves dogs, and is always available for a chat, and to offer advice when needed" G. Gasson
There is no such thing as a silly question. Feel free to contact me dogownertrainingschool@gmail.com
"This is an amazing and informative course, at a time when so many things are having to shut down, Laura has come up with the perfect solution! As a new puppy owner this has proved to be a lifeline for us, it covers so much and Laura has been there to answer any questions we have, so it really is tailored towards your own puppy. Highly recommend" T.Harris
What is included in the free mini course?
The mini course contains a series of 5 videos that address some of the main problems encountered by new puppy owners including play biting, toilet training, sleep, feeding and setting a routine.  
How does the 6 week training course work?
Each week you are set a task from each of the 7 areas we are working on – loose lead walking, coming when called, settle on a mat, handling, drop, sit, stand & down and food manners. Ideally you want to practice each exercise for a couple of minutes every day.  
What if I need more support after completing 6 week training plan?
After compleating the puppy training course there are a number of options in order to continue to recieve guidence as your puppy goes through the teenage stage. 
Tell me more about Laura Carter and the Dog Owner Training School
Laura has been proffessionally helping owners train thir pet dogs for over 10 years. She is registered with the Kennel Club to run the Good Citizen Awards from Puppy to Gold. 
Laura lives in Kent with her twin daughters, 4 dogs, 3 cats, tortoises, chickens and a goose called Sam. 
What breeds/ age of dog is this suitable for?
This course is suitable for all breeds of dog under a year old. Laura has experience training puppies of a wide range of breeds from Great Danes and Newfoundlands to Spaniels and Poodles. Laura has raised 3 puppies of her own – Bear the Jack Russell, Siri the Dalmatian and most recently Emba the Pomeranian x Chihuahua.