Welcome to the Top Dog Owners Club
Discover the secrets to having a well behaved, stress free,
family dog
Let me share my experience of living and training dogs for over 20 years. I can show you quick fixes, fun games and valuable training exercises that are invaluable when sharing your home with a dog.
The Top Dog Owners Club is for pet owners who want to raise a happy, healthy, well behaved companion who is a joy to share your life with. 
Member of the Top Dog Owners Club receive:
A monthly exclusive 12 page paper and ink Wagazine delivered through your door. Each month I will be covering a different aspect of life with a dog. 
Access to a library of easy to follow videos to watch at your leisure. These videos will clearly demonstrate the exercises described in the monthly Wagazine. 
A monthly group Zoom question and answer session. Ask any question about your dog.
Personal support from me via phone, WhatsApp or Email when you need it.
"All the day to day stuff
about living with a dog that
cant be taught in a training
class"
"Laura's support has been invaluable in producing a happy dog who is well on the way to being a delight inside and out, on and off the lead, despite not being the easiest breed.  She's patient and creative, and is able to adapt her approach and advice to the preferences of individual owners and dogs.  There are many dog training resources out there, some good, some perhaps less so, but Laura's non-judgemental approach and willingness to engage directly with specific challenges stand out." Mrs Moriarty
Please feel free to drop me an email or give me a call to have a chat before committing to any of my training options. Not all trainers are the same so it is important to find someone who you feel comfortable working with. 
laura@dogownertrainingschool.co.uk
07548 880298 WhatsApp / text / phone
(if no answer please leave a message and I will call you back. I only take calls when in the privacy of my office – you wont find me taking business calls when shopping in Tesco!)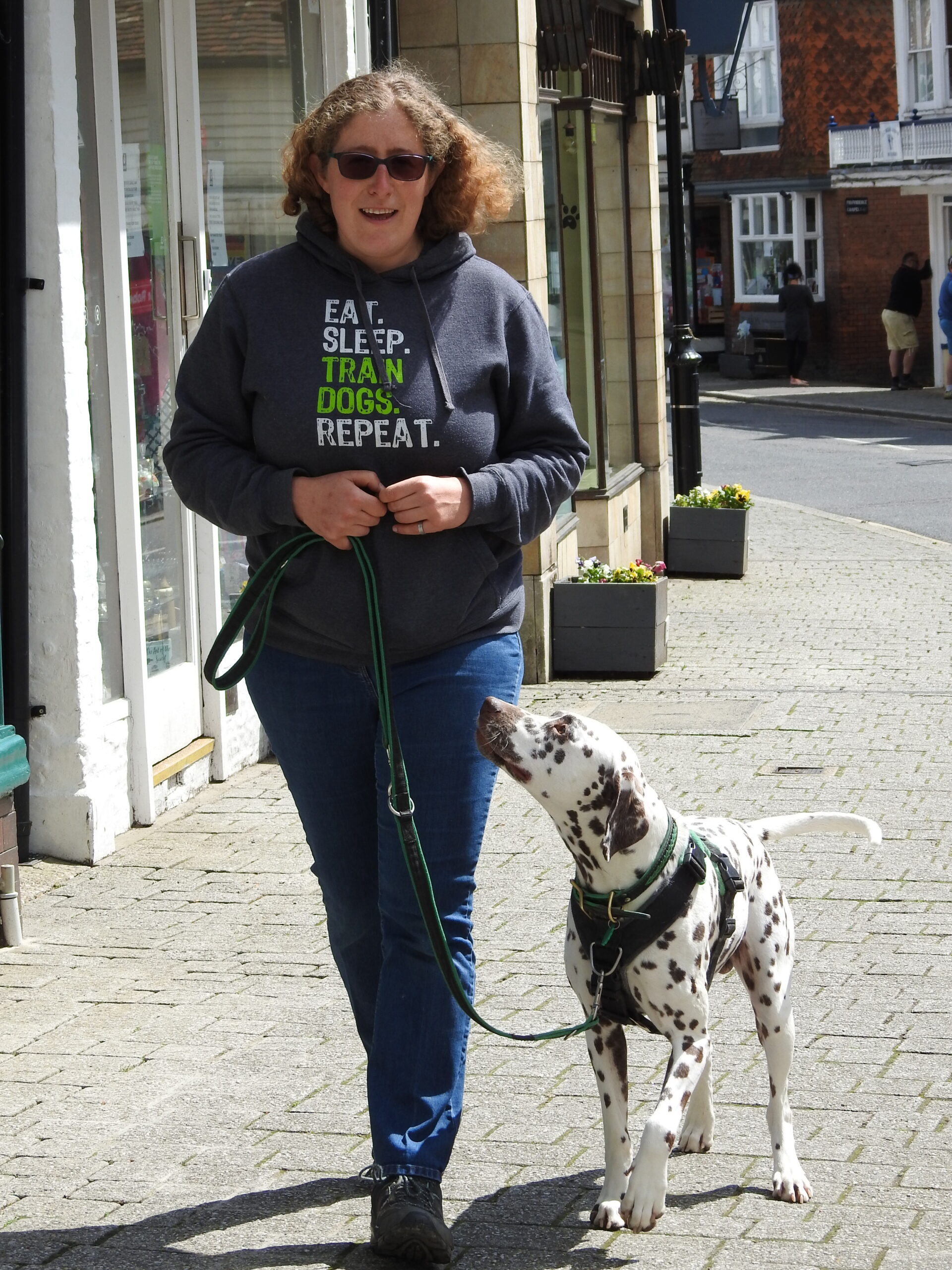 "Excellent training programme. The videos are so informative, and full of advice. The benefit of having an online training programme means you can keep watching the videos time and again, and work at yours and your puppy's pace, without feeling under pressure.

Laura is the fountain of all knowledge, who absolutely loves dogs, and is always available for a chat, and to offer advice when needed" G. Gasson